Why You Should Consider A Formal Management Training Program With A Company As A Recent College Graduate
Our very own recruiter, Taylor Gordon, recently wrote an article on the benefits of a formal Management Training program. West Coast Careers currently has several wonderful clients that are hiring recent college graduates for their Management Training programs. To see what positions we have available, visit our website today. See Taylor's article below!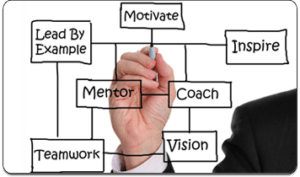 What happens when you finally graduate from college and enter the job market without a specialized profession or career that you've dedicated the last four years of your life preparing for? If you didn't take a specific path and go to school to become a nurse, dentist, police officer, physical therapist, teacher, etc., many recent college graduates struggle with the idea of what they want to do as the first step in their professional career paths.  If you are unsure of which direction to take your career, but know that you want to work for a stable company that invests in their employees, and you want to contribute to that company in many different areas, eventually including a leadership capacity, I recommend you explore the options within a formal Management Training Program.
What are the benefits of this type program as a recent college graduate?
1. Learning all aspects of the business from the ground level:
In a formal Management Training Program you will be trained in all areas of the business; typically beginning with warehouse operations, inventory control, purchasing, quality assurance, etc. For most, you then move to a sales focused role whether that be inside sales dealing with existing accounts, taking orders from customers and facilitating those orders, etc., or an outside sales role managing a territory, prospecting for new business opportunities, and building relationships with clients in your market. Eventually, your knowledge base and the skills you've acquired in these areas will qualify you for leadership positions, and you will be given the opportunity to advance within the company and become a future leader for the organization.
Most recent graduates fear they do not have enough professional experience or run into the "too green" roadblocks in interviews. These companies will teach you all you need to know, without requiring a laundry list of experience. What they are really looking for is the educational background, coach-ability and willingness to learn, and the right attitude.
2. World-Class structured training and support:
Some companies invest as much as a quarter million dollars in order to put their trainees through these programs in hopes that they will eventually be future leaders for the company and take over the leadership roles of those who are retiring. If you want a company that truly cares about you and invests time, resources, and money into developing you as a person and an employee, you'll definitely find that.
 3. Competitive pay and benefits:
As a Management Trainee, you will typically be compensated with a base salary plus bonuses (typically profit sharing bonuses or monthly/quarterly performance based incentives depending on the structure of the company), as well as a full benefits package, with the opportunity for raises and compensation increase as you progress through the program.
 4. Unlimited growth potential and the opportunity to explore different areas of the United States:
For some companies, the ability to relocate or promote and take over responsibilities at a different location within the company will help you to advance your career faster. If you are someone who is open to exploring new cities or states as you continue on with your career, some of these companies provide the opportunity to do so!